Age: 22
Position: Team member 
Nominated by: Owner Steve Angell, who says: "George was working for the previous owners before we took the shop over and he has been a great asset to our team. He has always shown a keen interest in progressing and learning within our business. The previous owners had kept George to basic tasks, but we could see straight away that he had so much more potential and have progressed him from pot washing and serving to frying and every other job that goes in to the day-to-day running of a fish and chip shop. Well done George, thanks for always giving 100% and caring so much about what you do."
---
How long have you worked at Angell's Fisheries?
Nearly seven years now. I worked for the previous owners of the chippy and stayed on when Sophie and Steve took over. When I first started, I was only 15 and was the dedicated pot washer!
What are your responsibilities?
I have various job roles, including food prep, serving and frying and, most importantly, ensuring the shop runs smoothly.
What is your favourite part of the job?
Interacting with customers. We see and talk with so many different people that come in and out of the shop. Also, I have learnt so many new skills since working here, and the regular customers have seen me grow up, finish secondary school, finish college and soon to graduate from university. They've watched me grow into the person I am and progress within the fish and chip shop.
What is your least favourite part of the job?
I have to admit, I'm a bit of a clean freak so getting my hands greasy is a nightmare!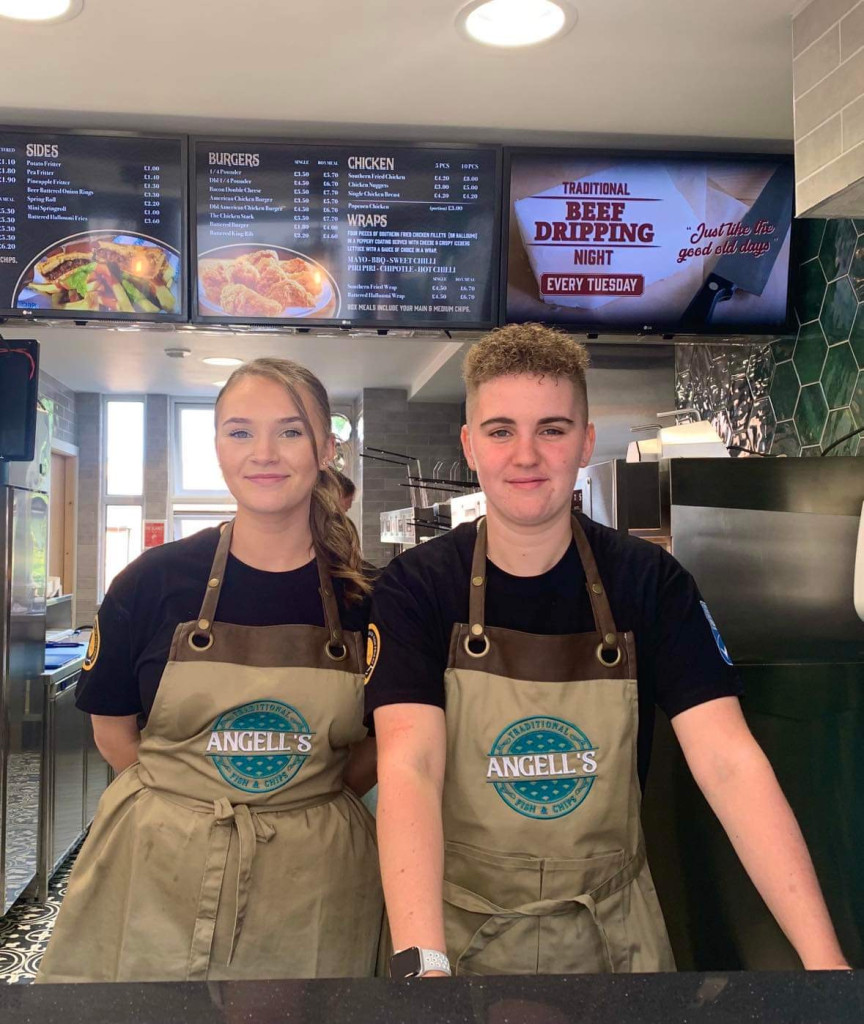 What do you like about working at Angell's Fisheries?
It has got to be my colleagues. I love my work family, we make a great team! Everyone is so supportive and fun to be around.
How do you feel about being nominated as an Unsung Hero?
After starting out as a pot washer now being able to help run the shop is an amazing feeling in itself. I'm honoured to have been nominated and I thank Sophie and Steve for putting time and effort into training me up to get here!