Millers Fish & Chips in Haxby, York, has opened a new site in the city centre just yards from where the family business started in the 1950s.
The new location in Shambles Market Food Court is where owner Nick Miller's grandparents ran a wet fish and game stall over 80 years ago.
Open seven days a week, the new site serves a mix of traditional and modern food from fish, chips and mushy peas to skin-on fries, squid and buffalo dip.
It follows a series of street food events and pop-ups hosted by Millers over the past three years and is an expansion of their street food concept.
"It's brilliant, we are really happy, we're busy, it's definitely the right location for us and we are just happy to be back in York after all this time," says Nick.
"Having a permanent location has been in my sights since I started doing the street food events in York three years ago. It's taken me time to get here as it was all about finding the right site.
"The food court is part of the Shambles Market and it's a thriving community and somewhere I've always wanted to be as it's where my nan and grandad had their fish counter. I feel like we are bringing our own history to an already historic part of town."
With his nan present at the opening, Nick said it was great to have her down, adding: "I'm so happy I got to execute this plan while she could see it."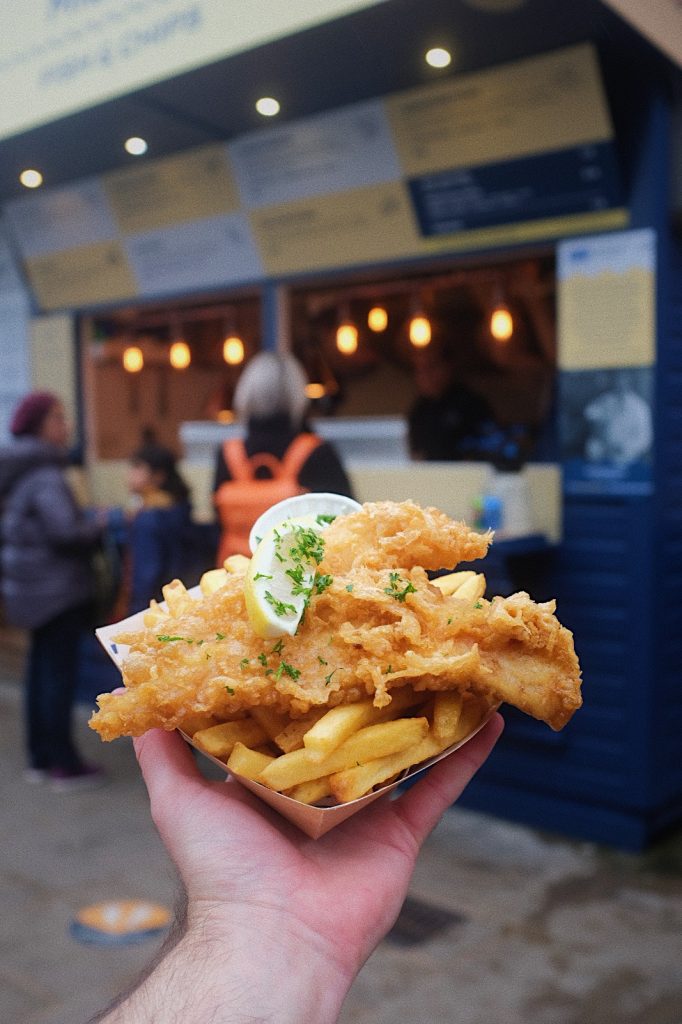 Sitting amongst a host of cuisine types including crepes, Thai, pizza and Indian, Millers fish and chips are priced at £8.50, a price point Nick is only too happy with.
"I think in today's world that is competitive. In the centre of York, in the heart of the tourist area, £8.50 with all your sauces, it's pretty good."
Operationally the site is much easier to run than the Haxby takeaway, says Nick, with the opening hours coinciding with the market times of 11.30-4.30pm and a much smaller team required.
Nick says: "We've got a smaller team, it's two to three people each shift, but it's more dynamic, everyone can do every aspect of the business, and we have more time to spend on the product so there's more finesse we can put on the dishes because we're not putting them in a bag to takeaway. The majority of customers come and eat it there and then."
All prep is done onsite in facilities far improved from some of the events Nick's attended in the past adding: "The facilities we've got are amazing, we've got hygiene clad walls, electrics throughout, extraction, running hot water, two types of sinks – all the things that seem like a luxury when you're doing street food events and festivals!"
With the new location now up and running, Millers is hoping to do more street food ventures in future.
Nick adds: "This is now our HQ and, although we'll still be doing our pop-ups through the summer and things like York Food Festival and we want to get into some more events next year, maybe weddings, to have this as our base is perfect as we've got a blueprint for the products."