Zero Plus in Cardiff is finally open after a two and a half month refurbishment turned into eight months. The delay hasn't phased owner Zohaib Hussain, who says the shop looks exactly how he envisaged it
It's not often you hear a shop owner describe their business as "average", but Zohaib isn't scared of being brutally honest about his takeaway, which hadn't changed in the 31 years since his family took it over.
"I always called my fish and chip shop an average fish and chip shop," he says. "We've all gone past those shops that have been on the high street since the '70s or '80s where nothing has changed, it's quite traditional looking and serves traditional food. That was Zero Plus. But now we've gone ultra-modern. In my head, I'd always thought of Zero Plus as being modern so it's me just putting together what I thought Zero Plus was."
Cafe-style seating
The site is twice as big as it was previously after Zohaib bought the shop next door and introduced cafe-style seating for 48. Here customers can tuck into their fish and chips from a takeout box.
"I really did want table service, but I'm not in that area where people will pay an upcharge of, say, £3-4 to sit in, so I had to cater to my market," says Zohaib.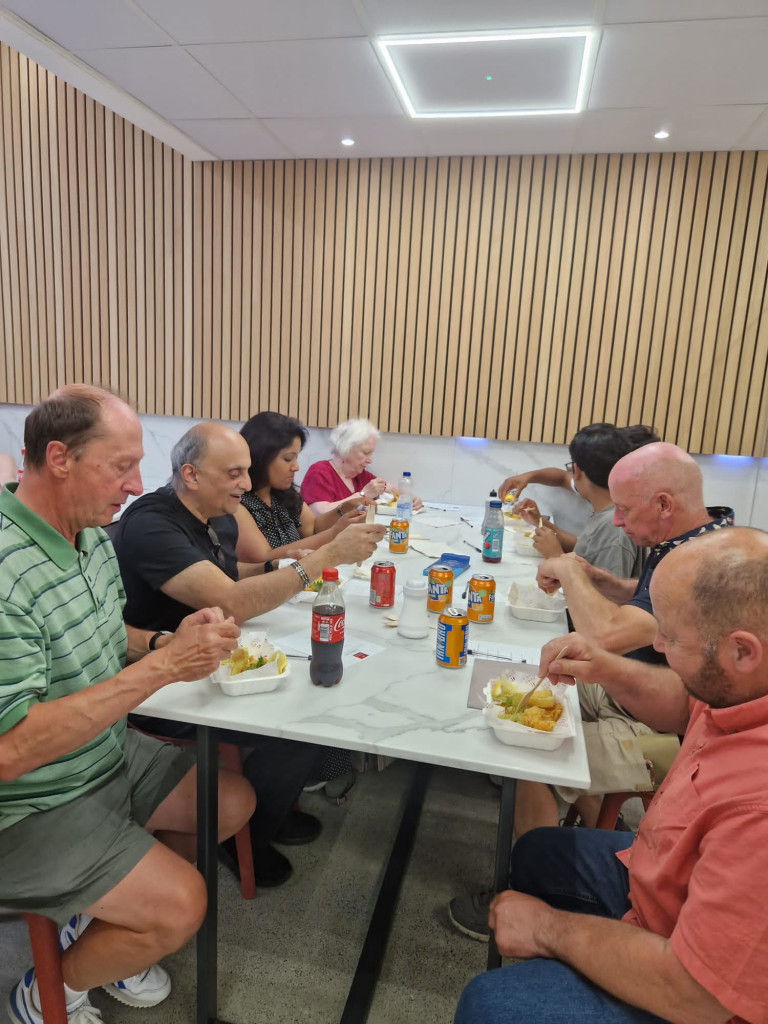 Describing himself as a self-confessed techie, Zohaib has put his love of gadgets into every corner of this shop with two self-service screens, digital menu boards, a kitchen display system and a fully integrated Epos system.
"The kitchen display system and the Epos are literally an all-in-one system so everything is linked, which has made staff training so much easier. Rather than staff having to know all the prices and typing them in, now they literally just push a button. And that order goes straight over to the kitchen screen so the cooking staff know exactly what to cook."
The menu has been modernised too with a big shift away from bought-in items. Pies, for example, are off as they were deemed no longer profitable at the price point Zohaib would have to sell them at to remain competitive with the five other chippies on his road. Instead, there's a focus on homemade items, such as fishcakes, spicy fishballs, chicken curry and burgers.
"There's more profit in homemade but also it is more unique," explains Zohaib. "A big saying of Mark Petrou's is to have something that other fish and chip shops don't have. We want people to come to Zero Plus, try the food and think, we can't get this anywhere else in the area.
"At the end of the day, it's business. If you want to attract customers to your shop you have to be individual and unique."
Work inside
While the work inside the shop was underway, the exterior was boarded up and the windows whitewashed to prevent anyone from gaining a sneaky peek before the new shop was ready. A draw was held giving away 50 golden tickets, with ticket holders invited to the opening day.
"The golden ticket day was the day that we put the shutters up and everyone walked in and saw the new Zero Plus," says Zohaib. "We wanted that wow factor, we wanted to surprise customers and give them and the area something really nice."
Excited to be open, Zohaib reflects on a refurbishment that was fraught with delays and problems. First it was a six-week delay while they fought their gas company to move the gas meter just one meter away, followed by a month waiting on a salad display unit from Germany and then an extra two weeks waiting for the newly laid concrete floor to dry out.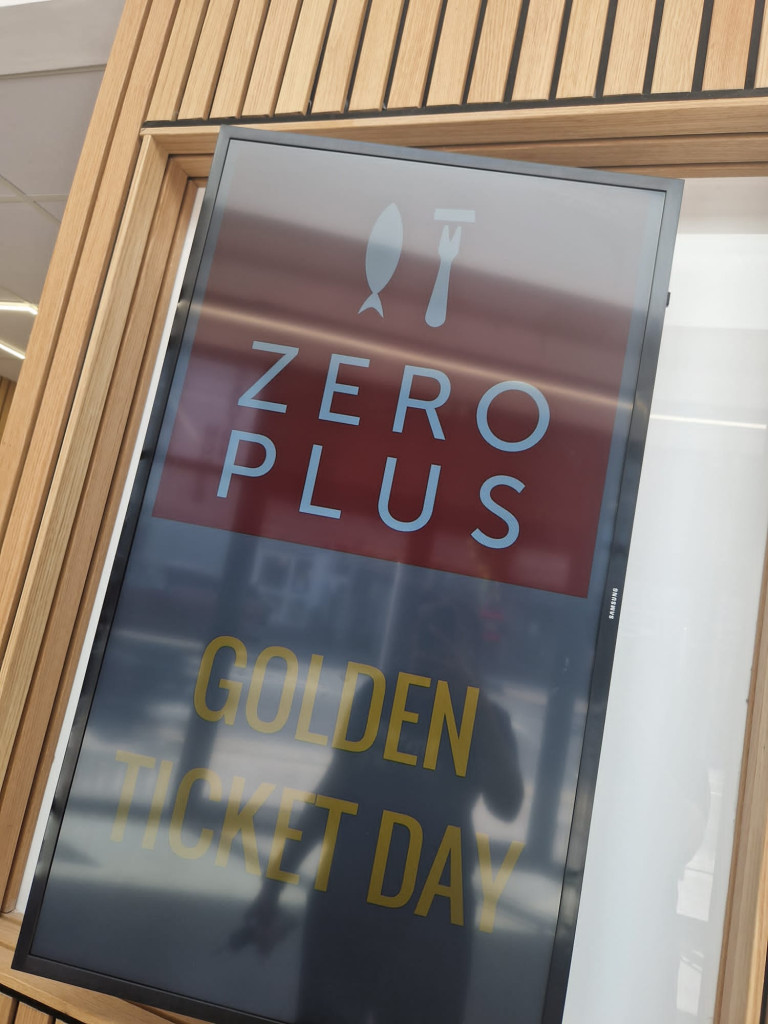 "It was so stressful going through the building works," says Zohaib. "We had 22 different teams on this site and working with that many was a nightmare. We thought it was very organised in the beginning, and that everything would go to plan. But that wasn't the case at all. The timelines got thrown out and tradespeople had to overlap and work with people that we didn't think they would have to. At one point we had 10 teams on site at once!"
But it's been worth it with day two being Zero Plus's busiest day on record.
"We were closed for about eight months so we've lost a lot of our trade to the other fish and chip shops," remarks Zohaib. "But we're quite confident – because we were the market leader in our area anyway – that all our customers are going to come back. We're already seeing that now, so although it was hard work, it's definitely paying off.
"And it's funny because, even though I had a small shop, I'd always thought of Zero Plus like this in my head. This is the Zero Plus I thought I would always have. So in my head, it feels amazing because I've been able to finally put everything all together, all the ideas I've had over the years."