With 42 years in the trade, Michael Michaels, owner of St John's Fish Bar, Warwick, shares his tips for maintaining a busy shop
How long have you had St John's Fish Bar?
We have been here in this particular shop for 21 years now, although I have been in the fish and chips business since 1981. I've had about 11 shops in total but St John's is by far the best. When I bought this, I sold the other shops I had at the time, which allowed me to concentrate on this one. That makes a lot of difference when you concentrate on one because you are in control and you can give that personal service. I think it makes a massive difference to a business when the boss is there 100% of the time.
Surely there are downsides to being in the business all the time?
Well, you get tired quicker and as you get older it gets a little bit difficult but I've never lost my enthusiasm. And we are still a busy shop because we look after our business, we see what is needed in the market and we do what we can to bring it up to those standards.
What have you done recently to raise standards? 
In January, I spent almost £25,000 changing things like the floor, the ceiling, the signage outside and putting in digital menus. We also replaced paper wrapping with boxes, which is better for the customer but they have also made our business more profitable because they help tackle portion control. One of the things I noticed growing up in the fish and chip industry is that in the Cypriot community, grandfathers would pass their shops down to their children who would pass them down to their children but they wouldn't do anything to bring their shops into today's market, they kept running them in the same way so nothing changed. You can't do that today. If you want to stay in business you have to go to the next level – today's level.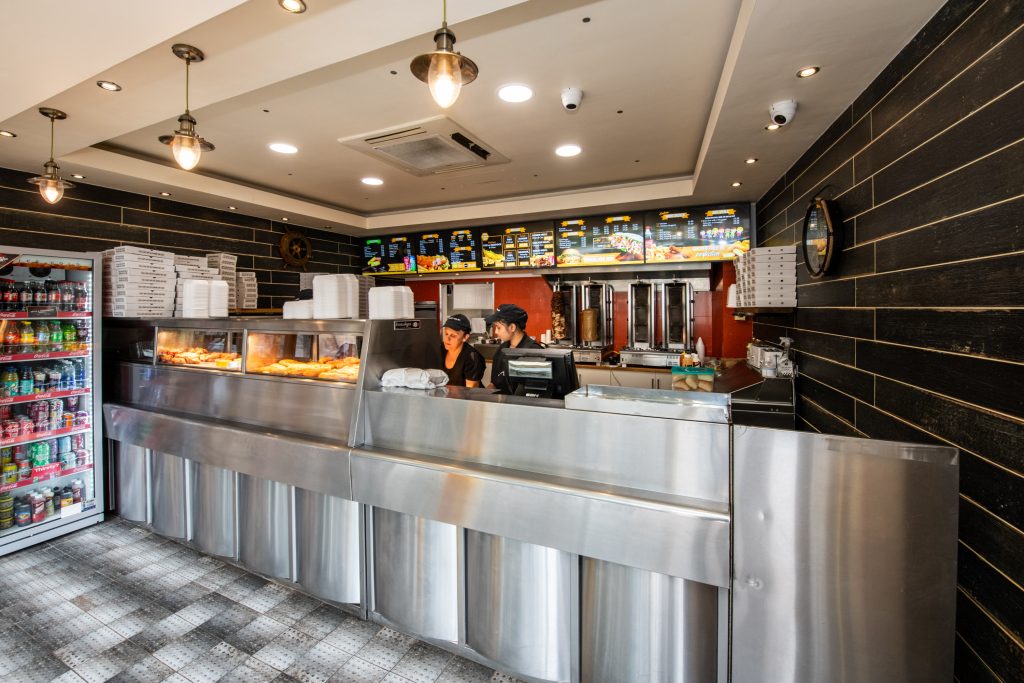 How have you taken your shop to the next level?
The main thing is getting customers in the shop. But how do you do that? The answer is seeing what the market needs. I learnt this during the recession of 2008 when we, like everyone else, were very quiet. We had to think of something that would bring people in, something good for consumers' pockets. I introduced a small 2oz burger in a small tray – with no wrapping paper to keep the cost down – and sold it for 99p. Everybody was coming in and they weren't just buying one burger, but two, three, four, sometimes five at a time, plus they were buying drinks or a couple of portions of chips and, before I knew it, those customers were regular customers buying things at full price. So, you have to give before you get. We have that same ethos today, so for example, we offer a mini fish and chips special with a curry sauce in a tray for £6.50. It's a good size so it's affordable eating.
Do you run any regular promotions to encourage footfall?
Yes, we do. One we did recently was half price curry sauce or if customers bought fish and chips we gave them the curry sauce free. But that's only the first step to getting people coming in, you have to advertise any offer you do. Put it on social media, do a big banner or a poster in the window – and do this one or two weeks before you introduce the promotions. That way, when people come in over those two weeks they will see the offer and come back for it. I actually approached my curry sauce supplier, explained what I wanted to do and they gave me the curry sauce for the week for free so it didn't cost me anything.
Do you recommend shops approach their suppliers for help with offers?
Absolutely. They can't do it for everyone in the industry but it's worth asking, after all, we spend thousands of pounds each year with them. We did something similar with our donor kebab supplier where we got it free for a week and we sold it at half price. Customers were coming in to buy a donor kebab but with the donor kebab they would buy fish and chips, a drink, chips or a chicken kebab. I have been with my kebab supplier for 24 years, I've never changed so why wouldn't he want to support me? Plus, the more I sell, the more he sells, so it's not just me benefiting from this measure.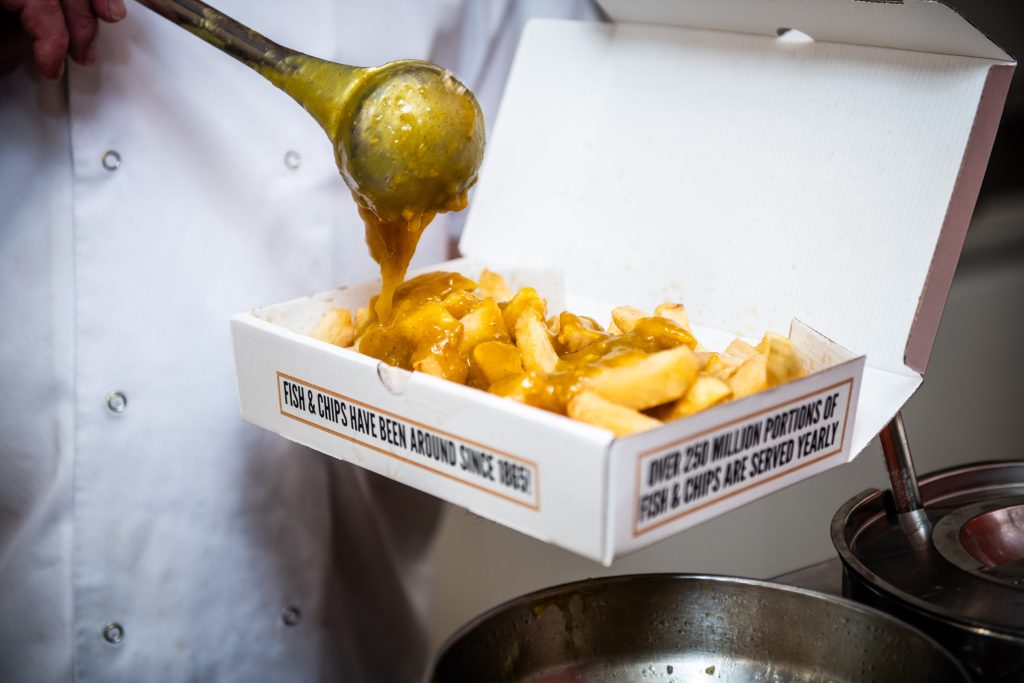 What's next for you?
I've been looking at how we can use cod cheeks on the menu as they are a great part of the fish – as good as the fillet in my eyes – and really cost effective. I've come up with a family box, costing around the £20-22 mark with enough food to feed four or five people. It will include cod cheeks as well as things like fish goujons, sausages, chips, mushy peas and curry sauce. That will be an exceptionally good piece of business, especially as customers will buy drinks as well. All these measures ensure customers come to you because you don't want them going elsewhere.
What gross profit margin do you work to?
I know some people work at around 60% but I aim for a 70% gross profit margin. The important thing though is that when we do offers, we make sure that we get profit as well, not just the customer because otherwise it won't work.
Another thing you can do to improve your business is a charity day. Customers really appreciate it when you do something for a local charity and you'll immediately get coverage on the radio and in the local paper for free. It takes some organising, but if you can give a percentage of the profits on the day to charity, I guarantee the queue will be never-ending.
Do you think fish and chips has a good future?
Fish and chips has got a good future for the simple reason it is the traditional food of the nation and you cannot take that away. But we have to bring the fish and chip industry into today's market. We have to meet customers' high expectations. That means staying on top of social media and platforms like TripAdvisor. That's where today's customers go when they want to find somewhere to eat. If they see St John's is an award-winning fish and chip shop with excellent reviews, they will say "let's go there". If the reviews are negative or if there's nothing at all, they are not going to come. It's all about giving customers reasons to come to your shop.