With England following in the footsteps of Scotland and banning certain single-use plastic and polystyrene takeaway packaging from 1st October, we take a look at the solutions available that will comply with the new regulations
Bear in mind that if you continue to supply banned single-use plastics after 1st October 2023, you could be fined. So use up any existing stock before the deadline.
Food-to-go all wrapped up
BioPak has launched seven new core products which are designed to provide an alternative to plastic packaging. These include various sizes of chip boxes, chip cups, wrap wedges, sandwich wedges, ice cream cups, sushi trays and taco boxes.
The new sandwich wedges and wrap wedges are made from sustainably sourced FSC Mix certified paperboard with a waterproof Ingeo bioplastic lining and window, while the chip boxes and scoops are made with sustainably sourced FSC-certified paper and are certified industrially compostable.
The ice cream cups are also made using FSC-certified paperboard and can be bought with domed lids which are perfectly portioned for service ice cream or frozen yoghurt.
BioPak 01386 555777 www.biopak.co.uk
---
Plain paper cups get the message across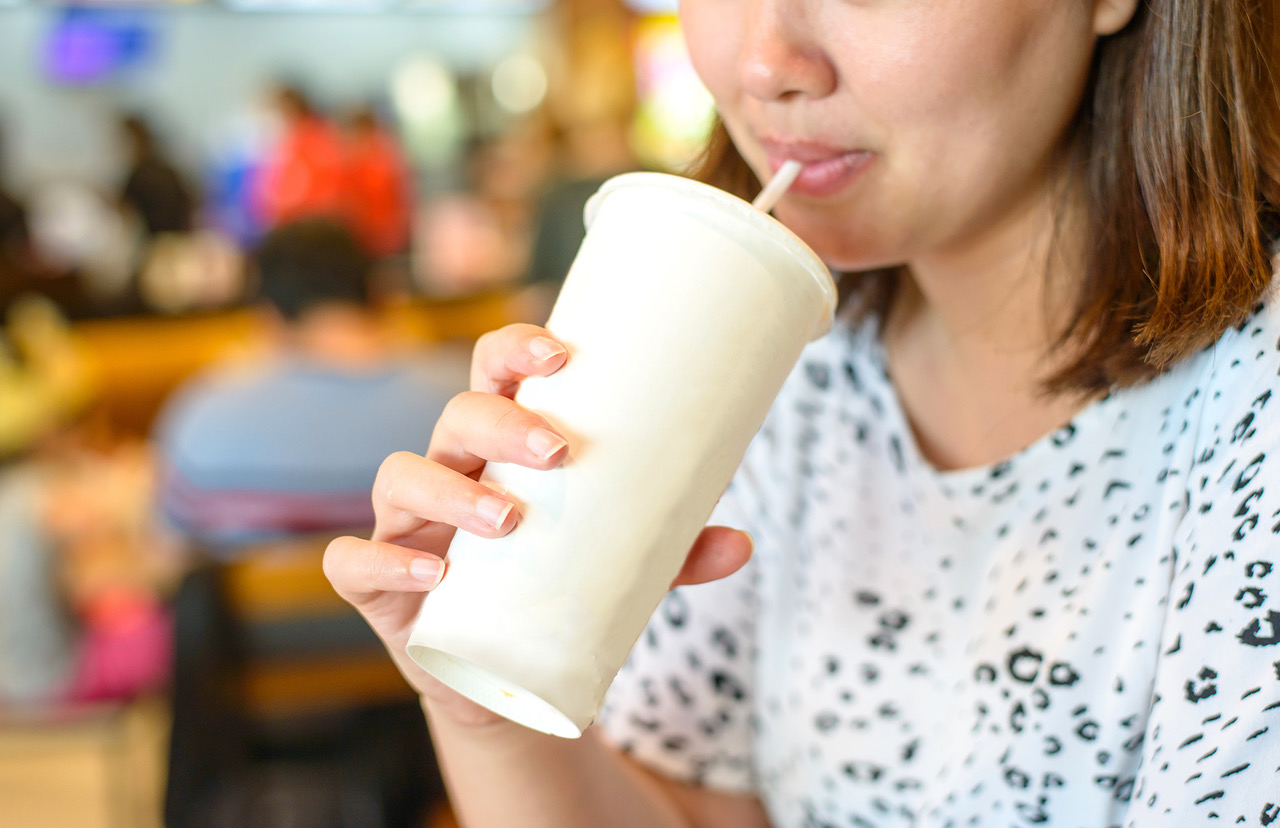 Described as being eco-friendly and cost-effective, Herald's 12oz and 16oz range of single wall paper cups are perfect for serving a range of cold drinks.
The plain paper cups, with accompanying flat, straw slot lids, are on constant order from customers especially those catering for outdoor activities, says managing director Yogesh Patel.
"Most parks and event providers are onto them as it's all about keeping costs down rather than what the product looks like this year," he says. "When operators are selling to a captive audience, who are already at the destination, they don't feel the same need to have to brand these items and can rest their focus on the bottom line."
Herald 0208 507 7900 www.heraldplastic.com
---
To Infinity and beyond
Made from extruded polypropylene (EPP), the kp Infinity range of hinged food containers keep food hot and protected and, once finished with, can be fully recycled.  
Ideal for a range of chippy menu options, the packaging is microwaveable, naturally waterproof with no need for extra coatings or additives, and resistant to acids, alkalis and hot oils, which reduces the risk of leakage and odour transfer. Its maker claims it keeps food hotter for longer – by more than 10°C compared with alternative packaging solutions – while keeping the outside cooler to the touch.
The packaging is completely recyclable and even comes with a clear "recycle me" message on the top of the box.
KP Films www.kpfilms.com
---
Blue Fish ticks all the boxes
Designed to be aesthetically pleasing, durable and lightweight is the Blue Fish packaging range from T.Quality.
Including fish & chip card, board and bio boxes as well as lined bags and paper handled carry bags, a variety of sizes are available. All packaging in the range is recyclable and made from recycled materials.
T.Quality 0330 1243707 www.tquality.co.uk
---
Box clever with JJ
JJ Foodservice offers an extensive range of bagasse food boxes from its white 13" x 6" fish and chip box to its natural leaf 5" square burger box. 
Made from natural bagasse sugar cane pulp material, the range is biodegradable and compostable, rigid, heat-resistant and easy to store.
JJ Foodservice 01992 701 701 www.jjfoodservice.com
---
Make way for bagasse trays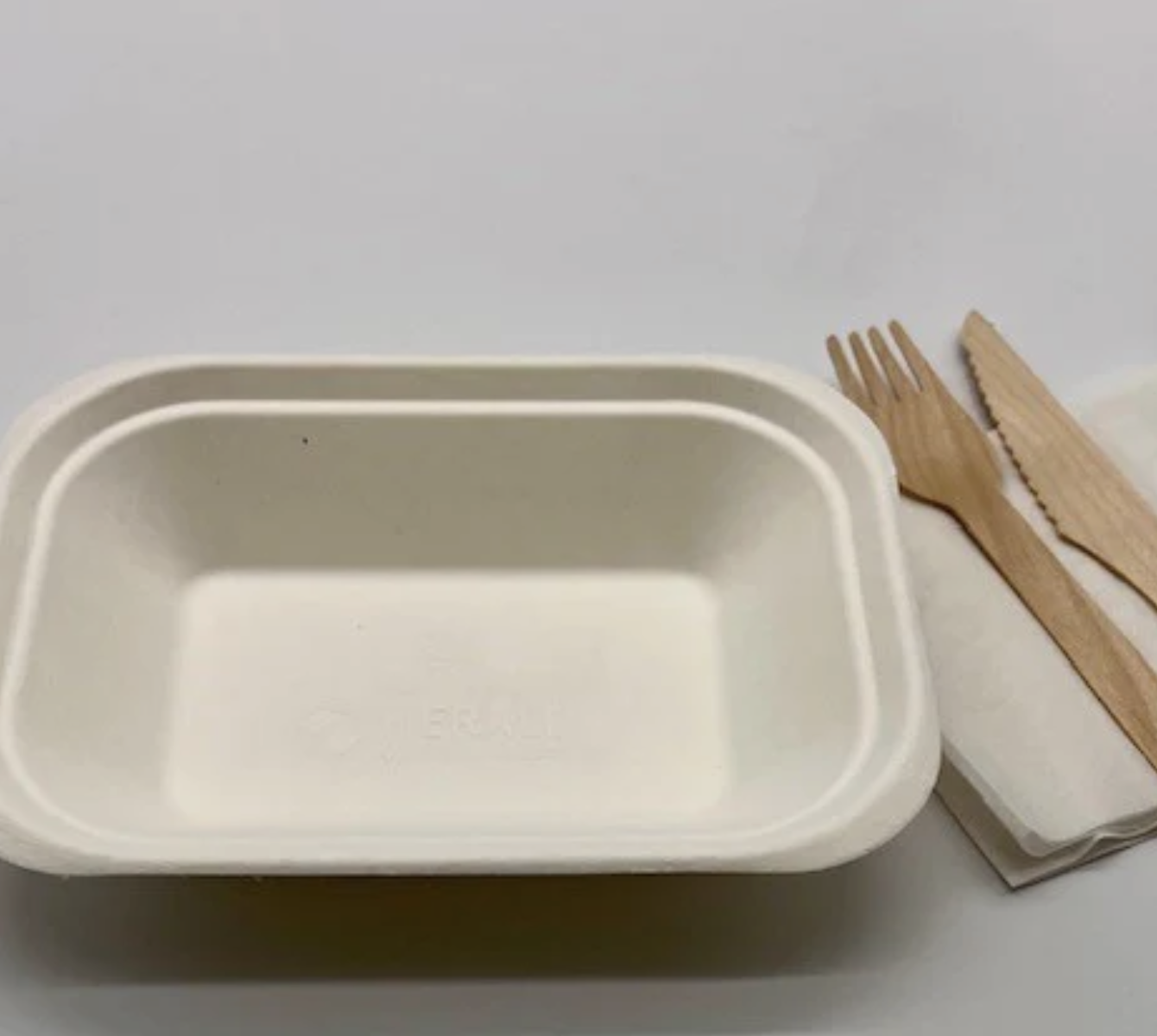 Perfect for serving up chips, crispy onion rings, succulent chicken wings and much more are bagasse trays from GM Packaging.
Made from natural non-wood fibers such as sugarcane, bamboo and reeds, the trays are fully compostable and biodegradable, plus microwaveable too. Available in one size (180 x 132 x 33mm) with 500 to a case.
GM Packaging 0191 296 2007 www.gmpackaging.co.uk
---
Trawler Packaging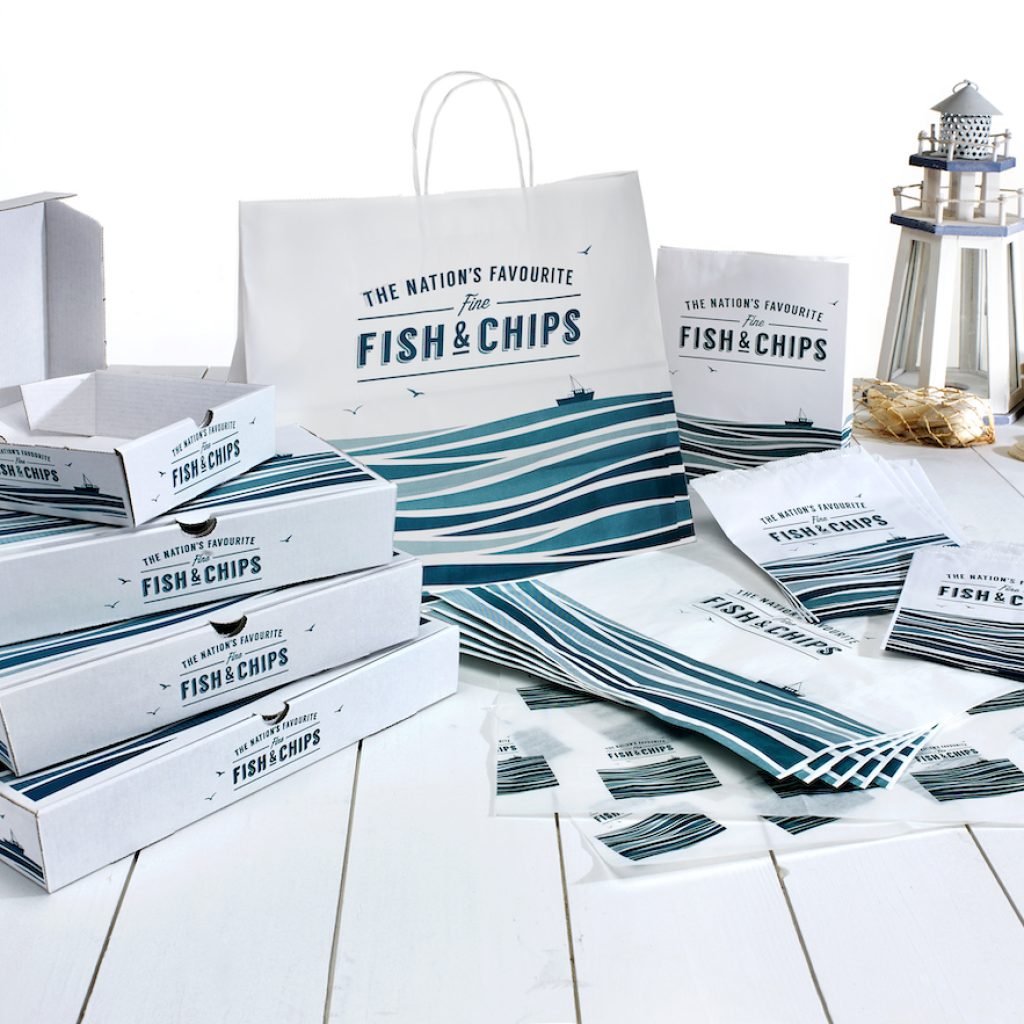 Create a professional, contemporary and appealing fish and chip brand with T.Quality's extensive Trawler packaging range. 
Including containers such as board fish and chip boxes, lined paper bags, carry handle bags and wooden chip forks, the range is described as strong, durable and cost-effective, making it the perfect choice for chip shops.
With its ban-compliant range, fish and chip shops can create a packaging solution that stands out from the crowd and ensures products arrive in perfect condition.
T.Quality 0330 1243707 www.tquality.co.uk
---
Cutlery that cares for the environment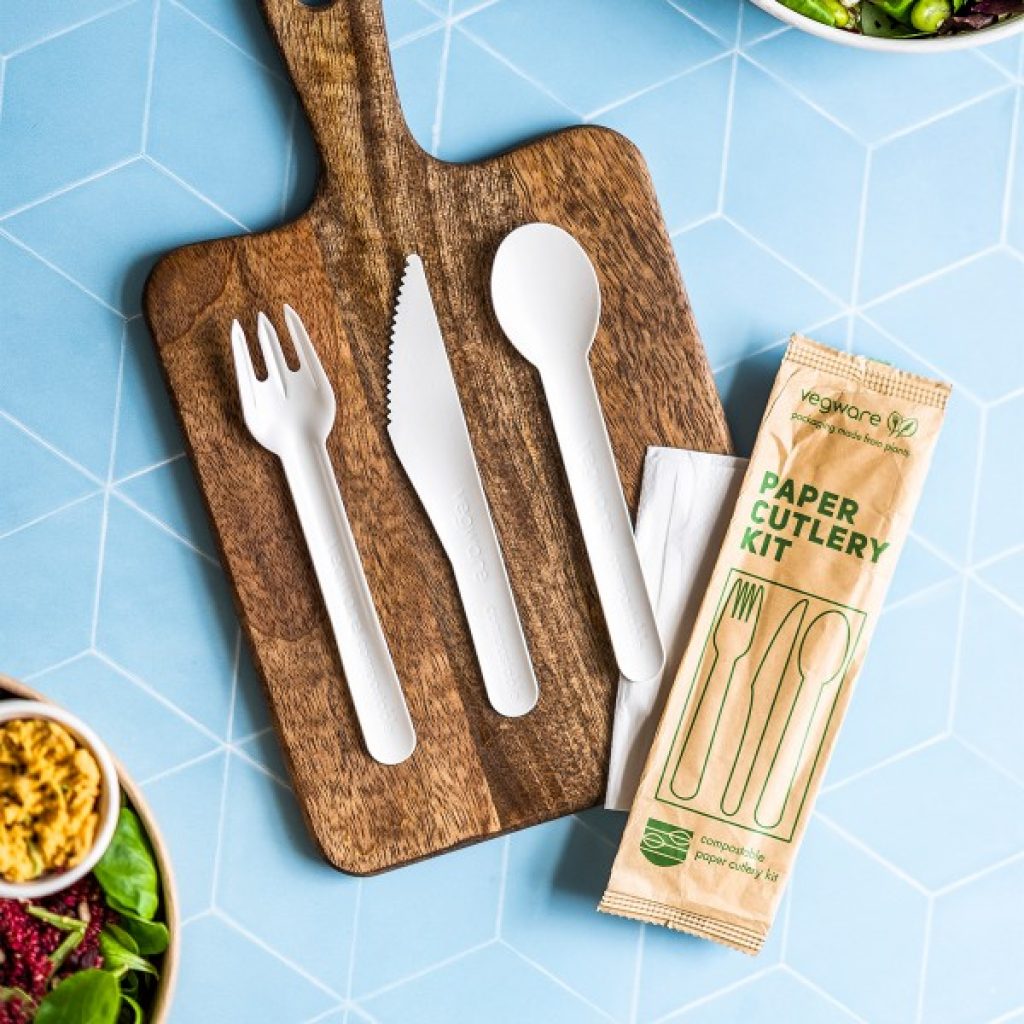 With plastic cutlery outlawed under the ban, why not check out Vegware's paper range which provides a strong and sturdy alternative?
Ideal for hot and cold food, they are made by pressing many layers of paper and finished with a laminate for a silky smooth mouthfeel. The 6.2inch knives, forks and spoons are available individually as well as in a kit comprising all three plus an unbleached napkin made from recycled paper. Designed for industrial composting, the cutlery is made from recyclable materials.
Compostable wooden cutlery sourced from renewable birchwood is also available.
Vegware 0330 223 0400 www.vegware.com
---
Alternatives to popular polystyrene pots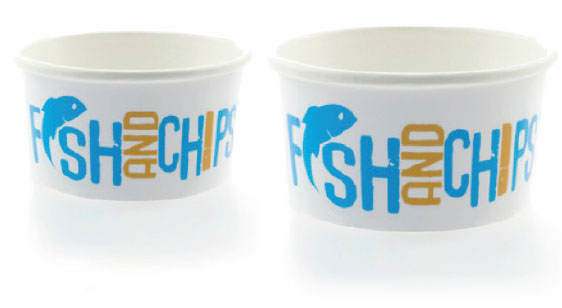 Replacing polystyrene pots which, up until now have been popular for serving sides such as mushy peas, gravy, curry sauce or beans, is a range of alternatives from VA Whitley that not only comply with the ban but which also offer a high standard of presentation too.
The Hook & Fish branded cardboard pots are available in 4oz and 7oz sizes with accompanying lids, are stackable for easy storage, and offer a more professional presentation compared to their polystyrene counterparts. Two further solutions include clear PP microwaveable lids and pots in 4oz and 8oz sizes as well as plain white card 4oz and 7oz pots.
The pots are just part of VA Whitley's comprehensive packaging range that includes corrugated boxes, card boxes, bio packaging and the new kp Infinity EPP range.
VA Whitley 01706 364211 www.vawhitley.co.uk
---
WHAT IS COVERED BY THE BAN ON 1ST OCTOBER?
• Single-use plastic plates, trays and bowls.
• Single-use plastic cutlery and|balloon sticks.
• Polystyrene containers – both expanded and extruded polystyrene.
There are some exemptions. For the full government guidance, click here.