Frymax Liquid offers a premium quality, longer lasting cooking oil
It has been a particularly difficult time for chip shop owners over the last few years with inflation resulting in rent, rates, power and key raw material prices, necessitating price increases.
There is some light at the end of the tunnel, however, with the growth and increasing popularity of Frymax Longer Life Liquid Vegetable oil.
Frymax Liquid is a delicate blend of pure rapeseed and palm oil which are produced from fully sustainable sources. It combines the premium quality of Frymax with the convenience of a liquid oil format. The 10 litre bottle is easy to use, lightweight, pourable and recyclable.
Frymax Liquid is all vegetable, contains no harmful hydrogenated oil, is allergen free and has not been genetically modified in any way. It is an excellent frying medium.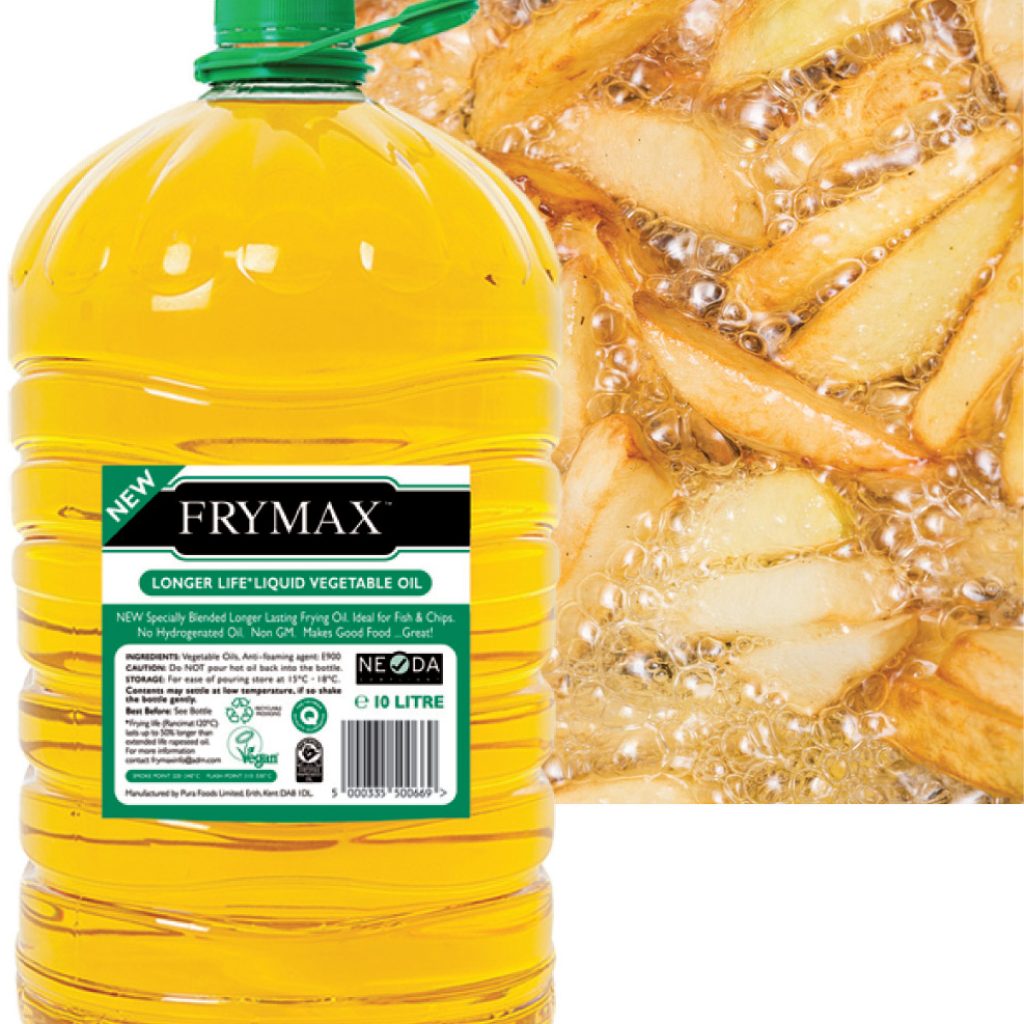 Extended life
Most importantly, for the hard-pressed fish and chip shop owner, Frymax Liquid lasts 50% longer than extended life rapeseed oil without any deterioration in quality. This can be an important source of cost saving over time.
Andrew Marriott, UK brand and marketing controller for Frymax, says: "For the modern chip shop owner, Frymax Liquid ticks all the boxes. It is easy to use, contains no harmful additives and has the considerable benefit of a longer life.
"For the fish and chip shop customer, food cooked in Frymax liquid looks appetising and has a lighter taste, which is proving popular and a growing trend amongst younger people. So, all-round Frymax is proving a real liquid asset for the fish and chip trade."
Frymax www.frymax.co.uk