Adding an alternative to fried fish could help you widen your net. Here's what six operators have added to their menu to attract more fishy fans
MITCH TONKS, ROCKFISH, DEVON – Roasted scallops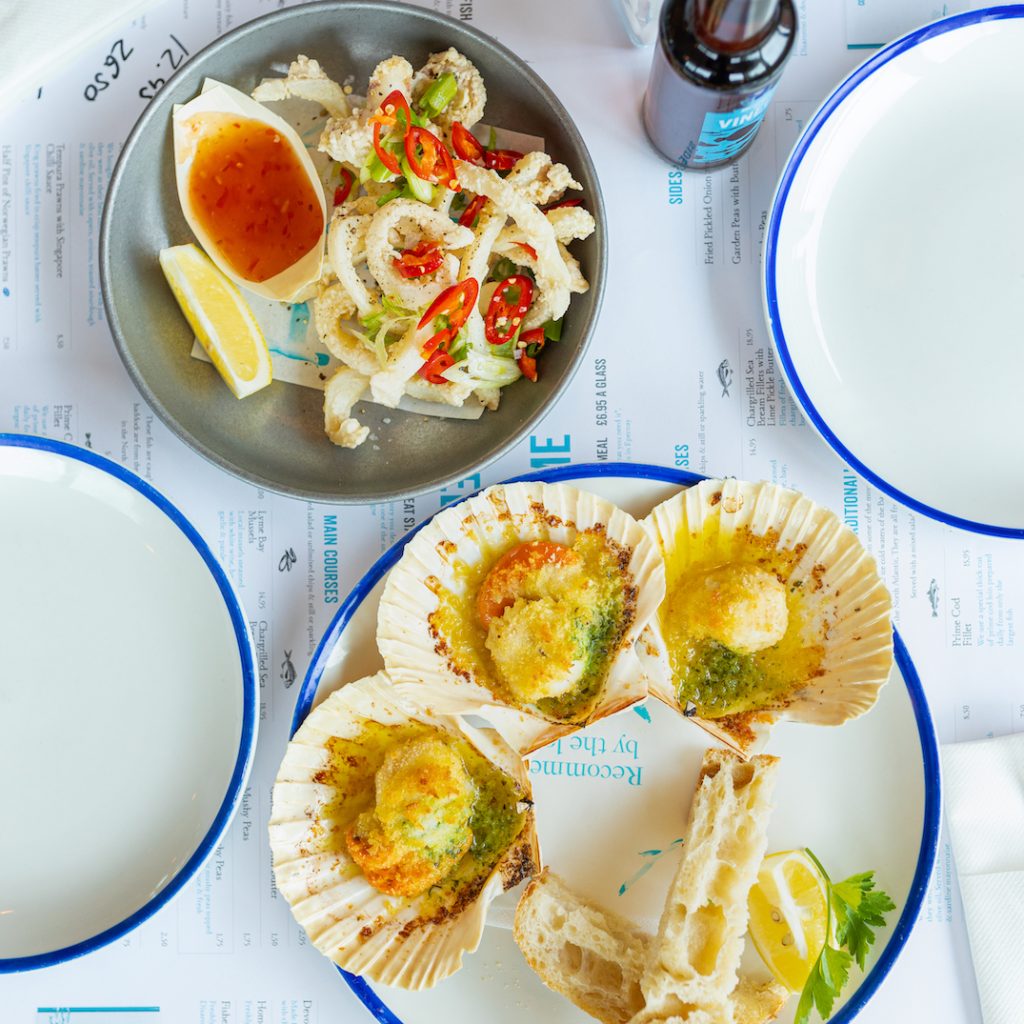 This was a dish we first cooked at the Seahorse 12 years ago and it has never left the menu. It also found its way on to the Rockfish menu about five years ago and is now a firm favourite there too. We serve six scallops in their shells.
Method: At the Seahorse we cook them in a charcoal oven, but they can also be cooked in a conventional oven, either way you need plenty of heat. We place them on their half shells, add a tablespoon of white wine to the shell and place a tablespoon of garlic butter on each one. Sprinkle with breadcrumbs and finish with a drizzle of olive oil and roast for 5–7 minutes or until bubbling.
Menu price: £13.95.
HARRY NIAZI, OLLEY'S, HERNE HILL, SOUTH EAST LONDON – Steamed hake
Hake is a beautiful fish, it's really sweet and not too dissimilar to cod, and lends itself really well to being steamed (we also grill it). We offer customers the option of a ginger and spring onion garnish and nine out of ten customers will go for it. It's popular with everybody and anybody, especially customers who want to come away from fried fish and chips but the rest of the family still want fish and chips.
Method: We use a fish kettle, which we simply place over the hob, and cook the fish for eight minutes. After about six minutes, we add the garnish, give it a few minutes and it's done. Customers can have it with chips or a side salad.
Why steamed? It keeps the hake succulent and full of flavour.
Menu price: £13.50.
JOHN MOLNAR, THE COD'S SCALLOPS, NOTTINGHAM – Grilled mackerel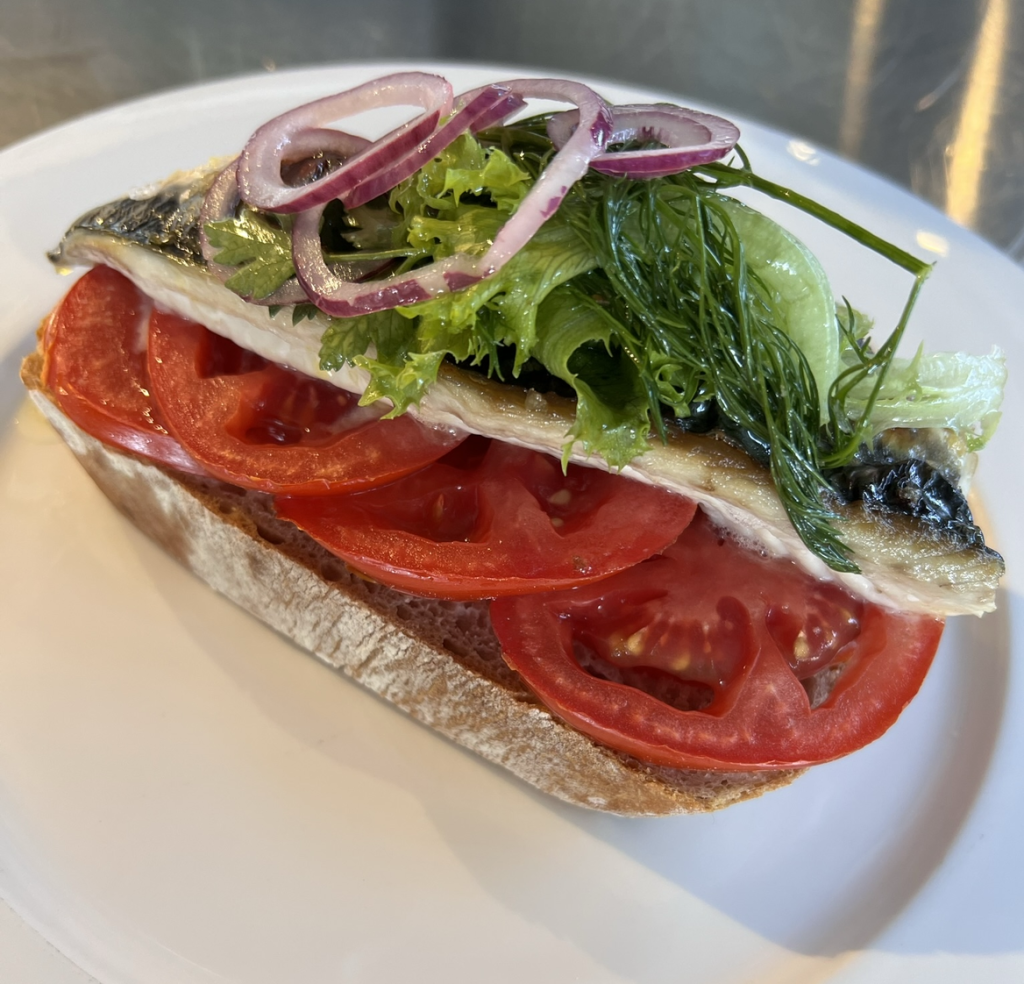 In my eyes, mackerel is the best fish in the world and one of the most cost-effective. It's very sustainable, very good for you and carries a lot of flavours.
Method: It's so easy, we simply salt the mackerel both sides, place it on some slices of sourdough bread covered in sliced tomato, top with some oil and grill for around 7-8 minutes.
Why grilled? It cooks the mackerel really gently while giving a crispy skin, and it allows all the mackerel juices and omega-3 oils to soak into the tomato and bread.
Menu price: £9.00 served with a summer salad.
GARRY ROSSER, THE SCALLOP SHELL, BATH, SOMERSET – Poached skate
You can pretty much poach any fish as long as it's not an oily one – that's better grilled or pan fried.
Method: We use a 600g skate wing, cut it in half, take a sauté pan or a saucepan, pop in some water with some thyme, salt, a bayleaf and a few peppercorns and gently simmer the fish, just under boiling point so about 97/98°C. It takes about seven minutes.
Why poached? It's a really simple way to cook fish. The most important thing is that you flavour the water with herbs or spices, or you poach in a stock, because there is very little flavour in water. If you poach in plain water, you're detracting away from the fish.
Menu price: £22.00 served with a salad or cucumber pickle.
SADIK AYTACH, FISH-O-RAMA, KNARESBOROUGH, NORTH YORKSHIRE – Grilled seabass
We grill whole seabass over charcoal on an open fire that we have in the restaurant.
Method: We'll slice the fish a few times on top just to make sure the heat gets in and marinate it with some oil and lemon, and cook it in front of the customer. We do bream as well because, like seabass, it's a meaty fish that holds well on the grill. It takes about 20-25 minutes to cook and we serve it with a mixed salad.
Why grilled? The charcoals give a nice char-grilled taste to the fish and customers really like it as it's a healthy way to enjoy fish.
Menu price: £12.50 with a salad.