The Norwegian Seafood Council (NSC), representing Seafood from Norway, has welcomed some of the UK's leading fish and chip shops to the western shores of Norway.
The three-day trip to Ålesund was part of an educational study trip to showcase Norway's cod and haddock and demonstrate why Norway is credited as a leading whitefish nation.
Each category winner at the 2023 National Fish & Chip Awards was invited on the trip, which provided valuable insight into how Norwegian cod and haddock is responsibly harvested from Norway's cold, clear waters.
Not only did the winners learn about the vital supply chain of sustainable cod and haddock from Norway to the UK, they also had the opportunity to meet with the Norwegian fishing industry and study the science behind the country's successful fishery management programme. In collaboration with the Norwegian Frozen-At-Sea (NFAS), UK guests were joined by the Norwegian directorate of fisheries, the Norwegian Fishing Vessel Owners Association, Sunnmøre and Romsdal Fisheries Sales Organisation, and media representatives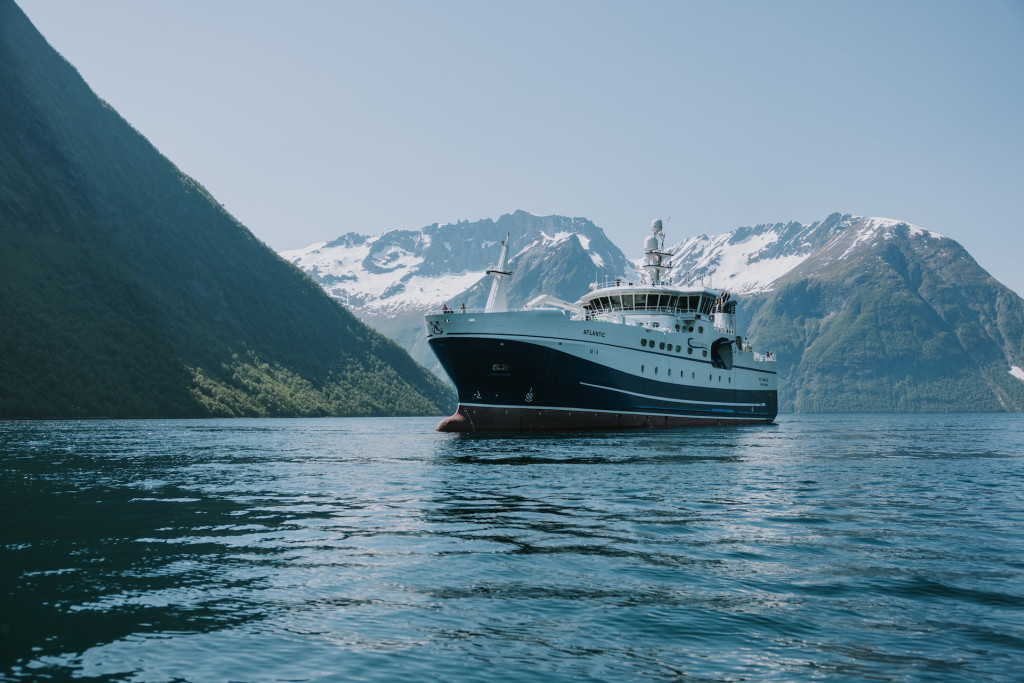 The action-packed study trip included a voyage onboard Atlantic, one of Norway's frozen-at-sea vessels to experience first-hand the Norwegian fleet's world-class sustainable fishing and processing facilities. A visit to Ellingsøy, the northernmost island in Ålesund, gave guests an opportunity to meet with Brødrene Sperre, one of Norway's largest producers of wild caught fish, to explore their modern production facilities. 
Commenting on the trip, Victoria Braathen, director at NSC UK, said: "It's important to us to support the industry and help celebrate the successes within, making it a pleasure to host the winners of the 2023 National Fish and Chip Awards on this educational study trip to Norway for knowledge sharing and networking among key industry stakeholders."
Speaking on the value of sustainable seafood, Frank Bakke-Jensen, the Norwegian director of fisheries, told the group: "Knowledge for how to sustainably manage marine resources is one of our biggest and most important contributions to a growing world population."
Attendees on the trip included Reece Head, publisher of Fry Magazine; John Lavery, owner of Fish City, Belfast; Sarah Heward, founder and co-owner of The Real Food Café, Tyndrum; Tiffany Irvin, owner of The Fish Works, Largs; and Andrew Crook, president of The NFFF, who said: "The trip to Norway, bringing together the winners of the 2023 awards, was fantastic. Seeing firsthand the catch methods and processing out at sea – within hours of being caught to lock in that freshness – simply explains why the quality is so good when the fish reaches our shops!"