When the iOS App Store launched in 2008 it had 500 apps. Today, there are over seven million apps available across iOS and Android platforms. These apps have come to play a huge role in the way we live and work. Here are a few of our favourite apps that could help streamline your business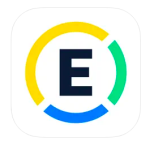 Expensify
Track business spending by creating, submitting and approving expense reports all while on the go. Start by taking a photo of a receipt and the amount will automatically upload. No more manual entry.
Cost: Basic package is free with upgrades costing from £8 a month to £14 a month per user.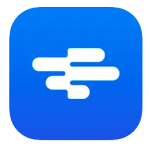 RotaCloud
Take the headache out of planning staff rotas with this nifty app. From scheduling shifts to recording time and attendance to managing annual leave, it can all be done at the click of a button. Features like 'open shifts' helps you find cover fast by sending a notification to all available staff that a shift is up for grabs. RotaCloud will let you know when it's filled and automatically update the rota. It even generates a payroll report using staff's worked hours to create accurate wage bills
Cost: From £10 a month with a free 30-day trial available.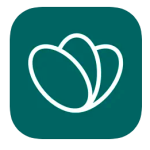 Too Good To Go
If you've got a couple of portions of chips, a split sausage or a broken piece of fish, sell it at the end of a shift to customers in your area at a discount with Too Good To Go. Not only does this app reduce your food waste but it also generates additional revenue and connects you with new customers. You set the price and the contents of your "surprise bags" as well as the quantity available. This can be increased or decreased if the expected surplus is more or less.
Cost: Free to use although a small commission is deducted for each bag sold. 
Evernote
Get organised and boost productivity with Evernote, a note-taking and task-management app. Write, collect and capture ideas as searchable notes and to-do lists, and clip interesting articles and web pages to read or use later. Add different content – ext docs, PDFs, photos – and use your camera to scan and organise paper documents and handwritten notes. Connects to Google Calendar to integrate your diary. Upgrade to the teams plan to share everything with your staff.
Cost: The basic version is free, but you can upgrade to a business plan for £8.99 a month or a teams plan for £10.99 a month per user.
Code
Reward your staff with exclusive discounts exclusively for hospitality members. You need to upload evidence that you work in hospitality, but once approved staff can benefit from perks including 50% off at over 500 restaurants and bars plus discounts on experiences such as hotel stays and All Star Lanes bowling. You can also keep up-to-date with industry news and job vacancies.
Cost: From £3.99 per staff member and there is a seven-day free trial. 
Hootsuite
Reduce the amount of time you spend posting to your social media account with Hootsuite. This clever app allows you to schedule your social media posts ahead of time as well as post to multiple platforms at once, which means you can get all your social media marketing done in less time. It even offers post and hashtag suggestions if your creativity is running dry!
Cost: Free to use although you can upgrade to a paid plan if you want more functionality such as multiple users and analytics. A free 30-day trial is available.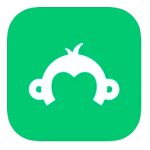 SurveyMonkey
Grow your business by getting to know what your customers want with Surveymonkey. This app lets you create feedback surveys in minutes which can be sent via multiple channels. Tools are available to easily analyse your data and then export and share actionable insights with your team.
Cost: The basic plan is free although this only allows you to send surveys. For additional features, prices start at £25 a month.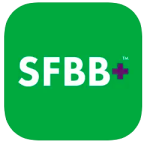 SFBB+
SFBB+ is the app version of the Food Standard Agency's Safer Food, Better Business food safety management system, providing a digital way of keeping all your SFBB records.
You'll never need to print out another SSFB page or diary sheet again and you'll never lose anything as it's there on your smartphone or tablet. Information is available to all your staff and the inspecting EHO – you can even e-mail them a full copy of your SFBB pack. Plus, handy prompts send notifications when a weekly diary isn't uploaded.
If you still like to complete records by hand, there's an option to scan completed pages into the app, where they will be automatically filed into the correct location.
Cost: £4.99 per month per premises with a three-month free trial available.